Are you preparing for root canal therapy? You may have questions like "how is a root canal done?" and "does a root canal hurt?" Fortunately, we have the answers! We worked with James A. Smith, Jr., DMD, of Advanced Endodontics, P.C. to determine how you can best prepare for your root canal therapy.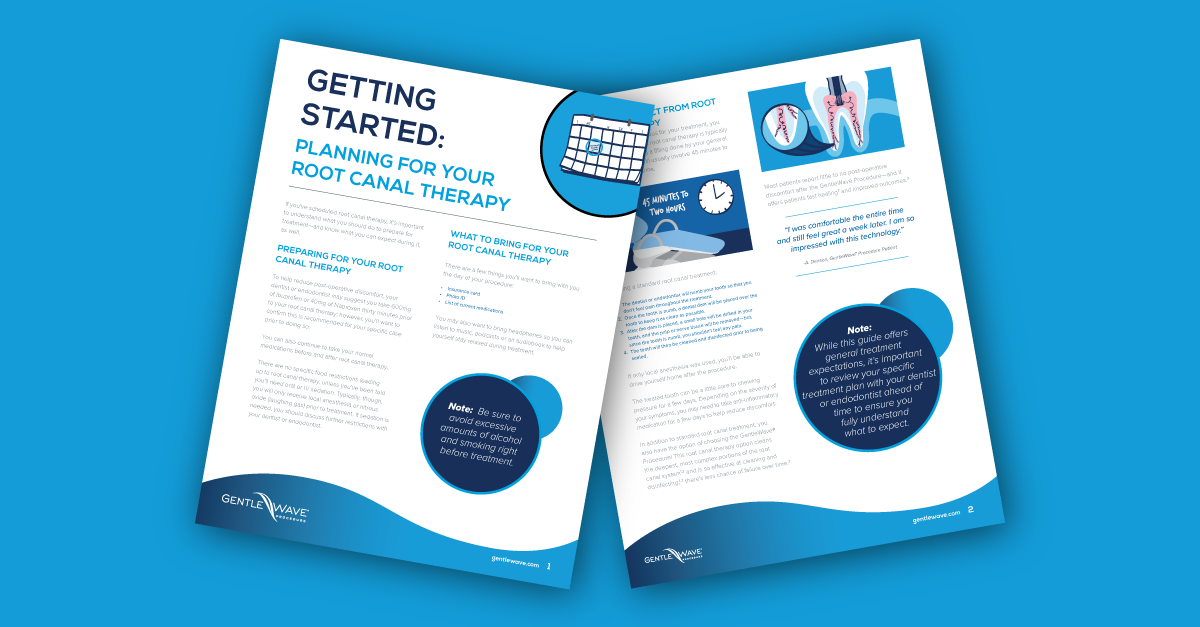 Click here to download our FREE root canal therapy preparation guide!
The GentleWave® Procedure is a medical procedure that is designed to prepare, clean and preserve the structure of teeth1,2,4 indicated for root canal therapy. Similar to other root canal treatment procedures, there is a potential risk of adverse effects. If you are considering the GentleWave Procedure, ask your clinician if you are a proper candidate. For additional information, visit https://gentlewave.com/safety-information.