When facing an infected root canal system, it's normal to have a lot of questions, including what to expect from treatment and which root canal treatment to choose.
To help you best understand your root canal therapy options, we did a Q&A session with Dr. Eshwar Arasu of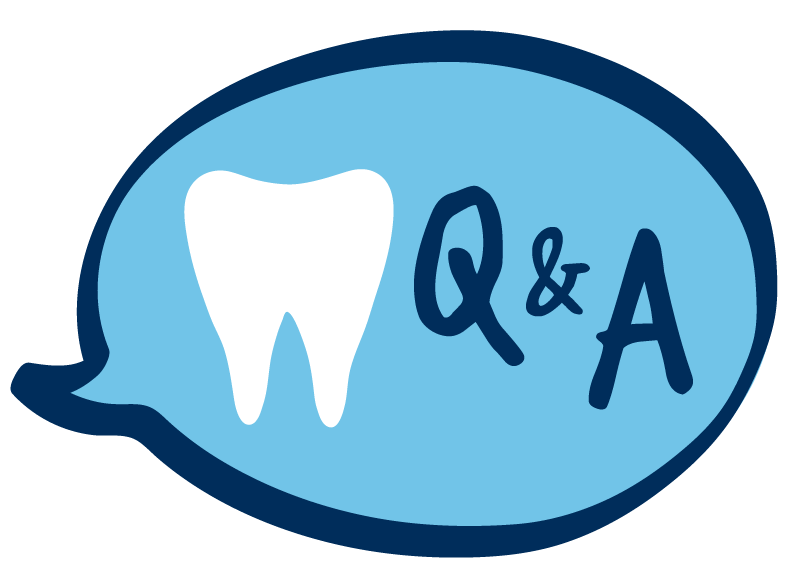 Cumberland Endodontics. Read on to learn more!
Ask the Endodontist: Dr. Eshwar Arasu
Question: What are the primary symptoms of a root canal system infection that patients should be aware of?

Answer: Dental infections can manifest in several ways, but an affected patient will often experience pain with chewing and toothaches that can interfere with work and sleep. The infection may also cause swelling that begins in the mouth and has the potential to rapidly spread to areas around the cheek, neck and eyes.
Root canal-related infections are unpredictable and often go unnoticed in the absence of symptoms—so it's important that you prioritize routine dental screenings to help with prevention and treatment.
Question: What are the main differences between standard root canal treatment and the GentleWave®Procedure?

Answer: Standard root canal treatment begins with cleaning and shaping the root canal system within the teeth. Traditionally, the canals have to be widened sufficiently with dental instruments to allow cleaning agents to penetrate the system; however, aggressive shaping of these canals can often result in fractures and end with tooth loss. Standard treatment can also require multiple appointments to complete the procedure and ensure resolution of symptoms.

The GentleWave Procedure, though, relies on acoustic energy to clean the entire root canal system, including the areas that are inaccessible to dental instruments—and it does so without the need for excessive canal shaping or multiple appointments.
"If endodontists collectively believe that cleaner is better, the GentleWave® Procedure delivers a more thorough disinfection than standard root canal treatment, all while conserving important tooth structure."
Question: Is there typically pain associated with standard root canal treatment or the GentleWave Procedure?

Answer: Despite its reputation, standard root canal treatment is not a painful dental procedure, with patients reporting little to no discomfort during the treatment. The same is also true of the GentleWave Procedure.
Question: What does standard root canal recovery look like compared to recovery for the GentleWave Procedure?

Answer: Patients often report some post-operative discomfort in the days after standard root canal treatment and occasionally notice flare-ups of pain and swelling during their root canal recovery. While flare-ups and post-op soreness have not completely disappeared, the GentleWave Procedure has given the vast majority of our patients a smooth and swift recovery that makes pain medication largely unnecessary after treatment.
Question: What can cause a root canal to fail, and what are the ways to help avoid the need for root canal retreatment?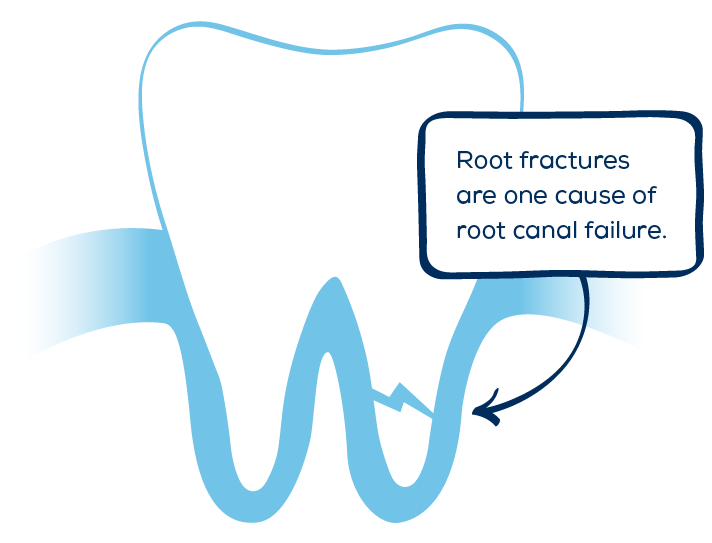 Answer: There are a whole host of reasons why a root canal treatment can fail, including untreated canal space, misdiagnosis and perforation (creating holes inside the tooth that are exposed to the external environment). Teeth can also fail because of root fractures and periodontal disease. Many of these issues can often be avoided by receiving a diagnosis and treatment from a root canal specialist, most of whom use operating microscopes and three-dimensional imaging to help render effective dental care.
Patients can also take personal control of the success of their root canal procedures by minimizing the delay between temporary filling placement and permanent restorations, such as crowns. Doing so limits potential recontamination of the root canal system and possible recurring infection, which can lead to a need for root canal retreatment.
Question: How do dental implants compare to standard root canal treatment or the GentleWave Procedure?

Answer: If placed well, dental implants are an effective long-term solution for the replacement of lost teeth. After surgical healing, another 3-6 months may be needed before an implant crown can be delivered, increasing the recovery time associated with treatment. And, much like natural teeth, implants also require routine home care and are not impervious to failure.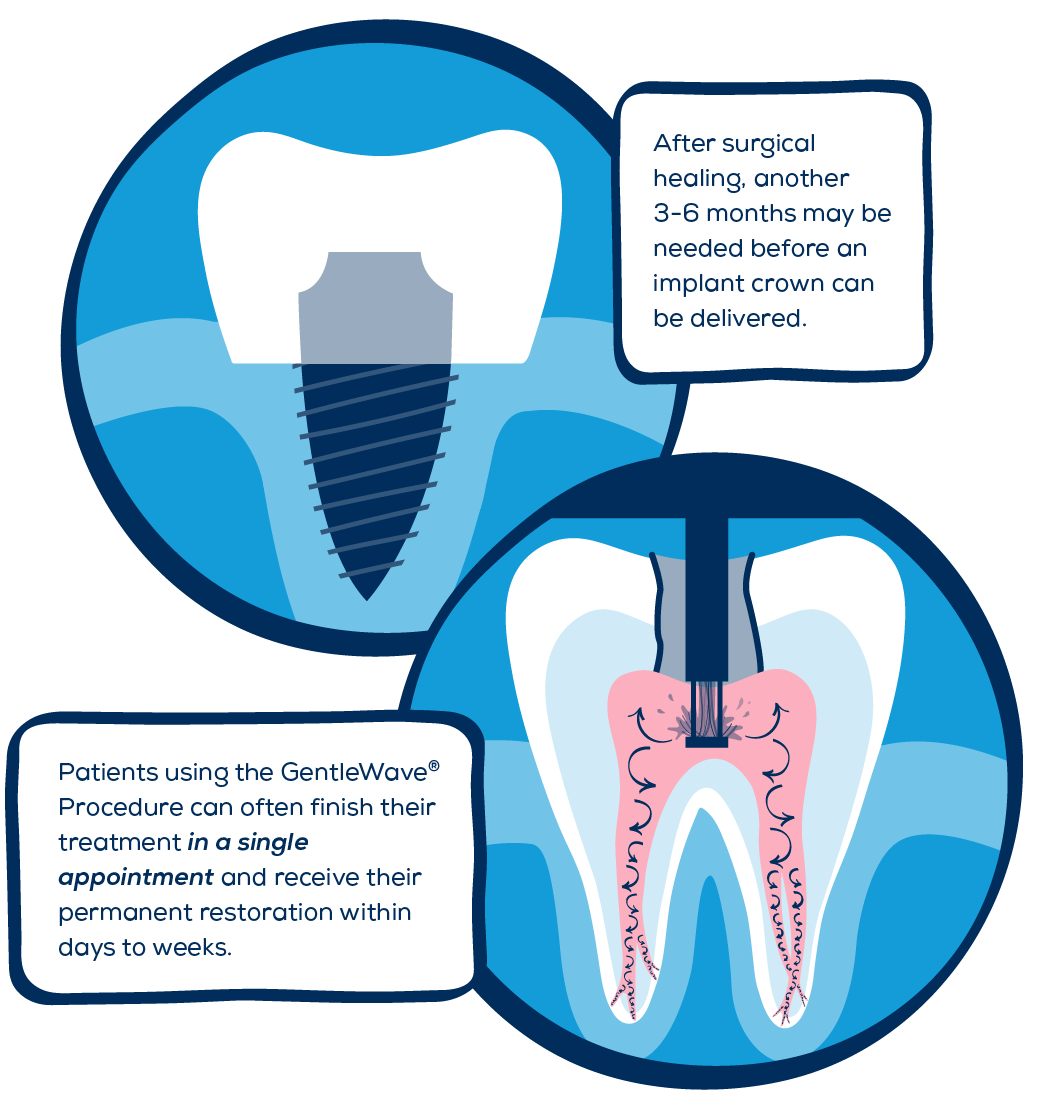 Patients undergoing the GentleWave Procedure can often finish their treatment in a single appointment and receive a permanent restoration within days to weeks. With a quality root canal treatment and permanent restoration, patients can reasonably expect favorable long-term outcomes at a fraction of the time and cost of a dental implant.
"Without prompting, many of our patients have remarked that the GentleWave Procedure was an easier experience than a recent crown or implant placement."
Question: What are the advantages of a patient keeping his or her natural tooth?

Answer: Many of our patients who have undergone extractions regret not taking better care of their natural teeth, as tooth loss can have a lasting impact on the enjoyment of food, esthetics of a smile and the movement of the surrounding teeth. Additionally, replacement of lost teeth can be both financially straining and time-intensive for patients.
When feasible, patients should consider those measures—including root canal treatment—that allow them to keep their teeth and avoid these complications.
Question: What is the biggest advantage of the GentleWave Procedure for your patients?

Answer: Our patients are typically most apprehensive about pain during and after root canal treatment—but the GentleWave Procedure has alleviated those concerns and challenged the perception of the dreaded root canal.
With a recovery facilitated by the GentleWave Procedure, our patients can more quickly return to their lives without the concern of a painful tooth.
"It's important to advocate for your dental health and take ownership of treatment decisions.Your teeth are valuable and are worth saving—and root canal specialists are committed to helping you maintain not only your teeth but your overall health, too."
Experience the Alternative to Standard Root Canal Treatment
The GentleWave Procedure is a revolutionary root canal treatment option that offers patients the chance for fewer appointments,4 fast healing4—and the opportunity to save their natural tooth!4
Schedule a consultation today by finding a nearby GentleWave Provider using our Provider Locator!
The GentleWave® Procedure is a medical procedure that is designed to prepare, clean and preserve the structure of teeth1,2,4 indicated for root canal therapy. Similar to other root canal treatment procedures, there is a potential risk of adverse effects. If you are considering the GentleWave Procedure, ask your clinician if you are a proper candidate. For additional information, visit https://gentlewave.com/safety-information.